Ready to actually make money by teaching yoga online?
Let's face it - you were basically forced to teach yoga online in a matter of days and that's stressful. You went live on Facebook sharing yoga with your students. You signed up for Zoom and have been trying to figure out all the things for a few weeks.
And then it hit you......
I'm doing all this for free and oh crap, I need to pay my bills!
So you started thinking "all these videos I'm recording for my students could be a great resource for them" and you're right!! It would be incredible for you to share these videos with your students AND get paid for it too!

Are you in?!
If you are, then that's really all it takes. You're incredibly capable of doing this all on your own. Trust me - I believe in you.
But if you're like most of us out there, accountability will help you do this faster and more effectively. By having someone else give you the step-by-step process and you following it, this makes a monumental difference.
Training + Accountability
This is where you will make progress. I will teach but you will take action.
With the process broken down into 4 parts with homework in-between, you will map out your membership and get to work on it! If you promise to show up for this training, then I promise you will make progress.
Let's do this friend!!!

Week 1 - Lesson 1: Get Clear + Map It Out
Goals and content planning comes before tech. Period. You need to get clear and specific about what you want to offer your students.
✅ Define the goal and create the content plan for your membership
✅ Identify your dream student for your membership

✅ Declare the price structure/tiers for your membership

✅ Validate the idea with dream students

Week 1 - Lesson 2: Content Content Content
The content of your membership will make or break your business. This has to be purposeful and not an after-thought. Plus it needs to be realistic for you as well. A plan will help all of this.

✅ Create your plan for creating all assets needed

✅ Write your sales page for your membership

Week 2 - Lesson 1: Marketing + Launching

What good is an online membership if you don't have anyone in there? You need a plan to market the membership so all your work pays off.

✅ Create your marketing plan for launch of your membership

✅ Create a plan for creating all assets needed

Week 2 - Lesson 2: Tech Time
Once you have all your plans created, then it's time to decide on tech and make this dream a reality. Finally, right?
This is when all the planning comes together!

✅ Decide on the tech you will use (content, payment, email, social)

✅ Create the framework of your membership

✅ Add content to your membership based on your plan

What Included?
Great question!! Here's how it will go:
⏳ We will meet for 90 minutes training sessions. During these training sessions I will present a few steps in the process and answer questions that you have, then assign the homework for those steps.

⏳ You will work on your homework for those steps.

⏳ We come back together for another 90 minute training session and repeat this process.
There will be a total of 4 training sessions for 6 hours of training to get your membership ready for launching! I highly encourage you to participate live but if you can't, the replay will be available. But it's critical for you to invest the time during the 2-week process so that you get your questions answered and help from myself and other yoga teachers.
Live Training Sessions:
Monday, April 20th; 10:30am - 12:00pm Central
Friday, April 24th; 10:30am - 12:00pm Central
Monday, April 27th; 10:30am - 12:00pm Central
Friday, May 1st; 10:30am - 12:00pm Central
For just $99 USD you will get 6 hours of training and Q&A time, templates and plans to get your membership going, and accountability along the way.
Your Instructor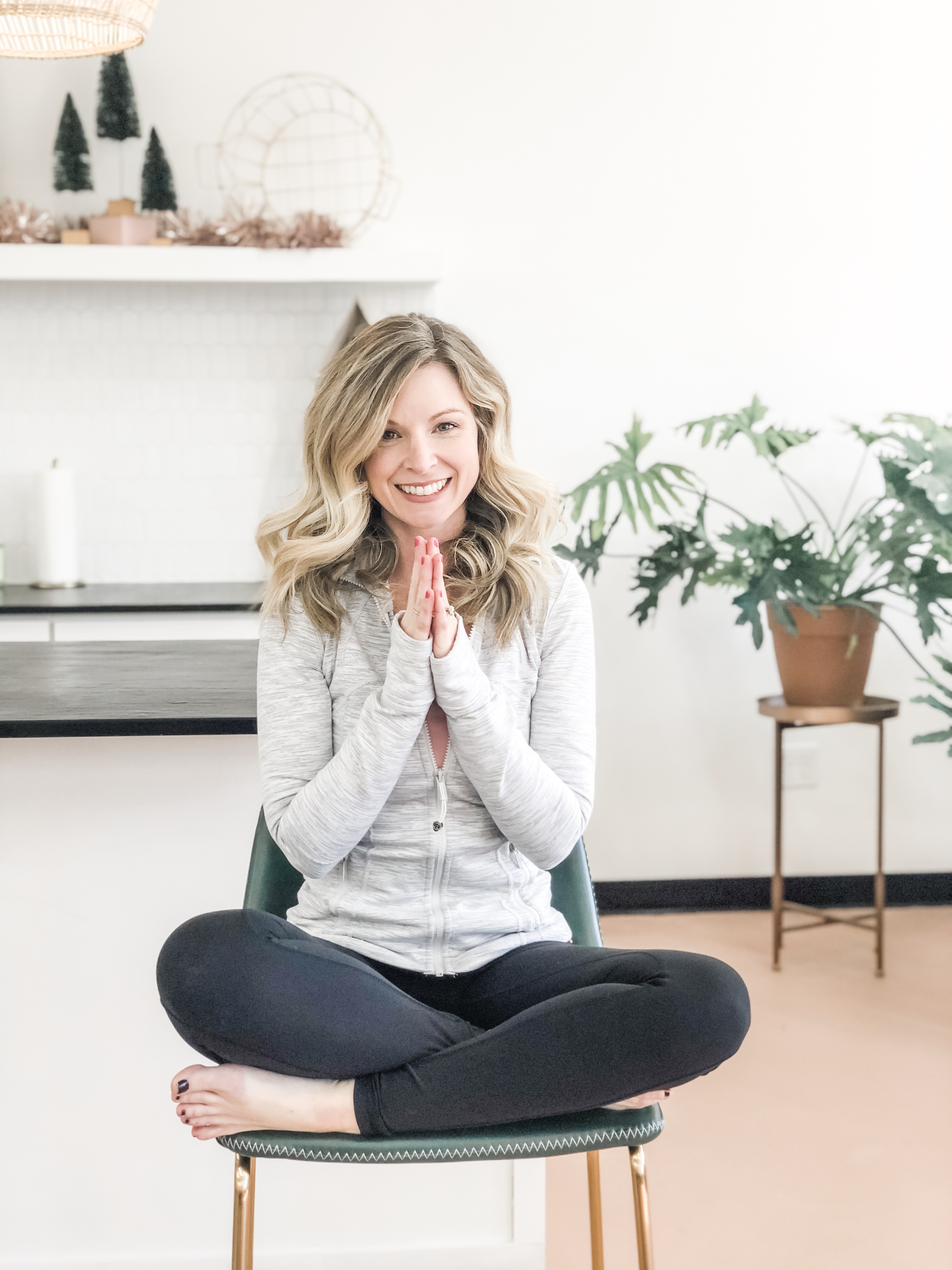 Hi! I'm Amanda McKinney, a marketing coach who is fueled by coffee, sunrises, smiles and of course, YOGA.
My passion is empowering yoga teachers, like you, to grow your community and therefore, your impact. Like you break down yoga sequences to help even beginners enjoy the benefits of yoga, I break down marketing efforts. I cue you step-by-step to simplify marketing and help it become a natural path to growth, rather than the "icky" thing you don't want to do. It's all about being the authentic you and letting that shine. No salesy-promotions here!
Frequently Asked Questions
When does the training start and finish?
The training starts on Monday, April 20th and finishes on Friday, May 1st. There are 4 live training sessions included during this time frame.
How long do I have access to the training?
How does lifetime access sound? After enrolling, you have unlimited access to this training for as long as you like - across any and all devices you own. The replays of the trainings will be there for you anytime you want to reference them.
What if I don't know if I want a course or membership?
This training is for someone who is already thinking about a membership. Since this is a fast-track training it's best if you come in with an idea, ready to implement. However, stay tuned, I will likely have more information for you dear friend. If you're not sure, keep thinking and look out for other options for you.
What if I can't attend the live training sessions?
The replays will be available for all the training sessions but I would highly encourage you to be able to attend live. If you can't due to the time difference (I get it!) but make a commitment to watching the replay as soon as you possibly can the next day so you don't fall behind. Remember, this is a fast-paced training so you want to commit to doing the work in between the sessions to get the most out of the training.